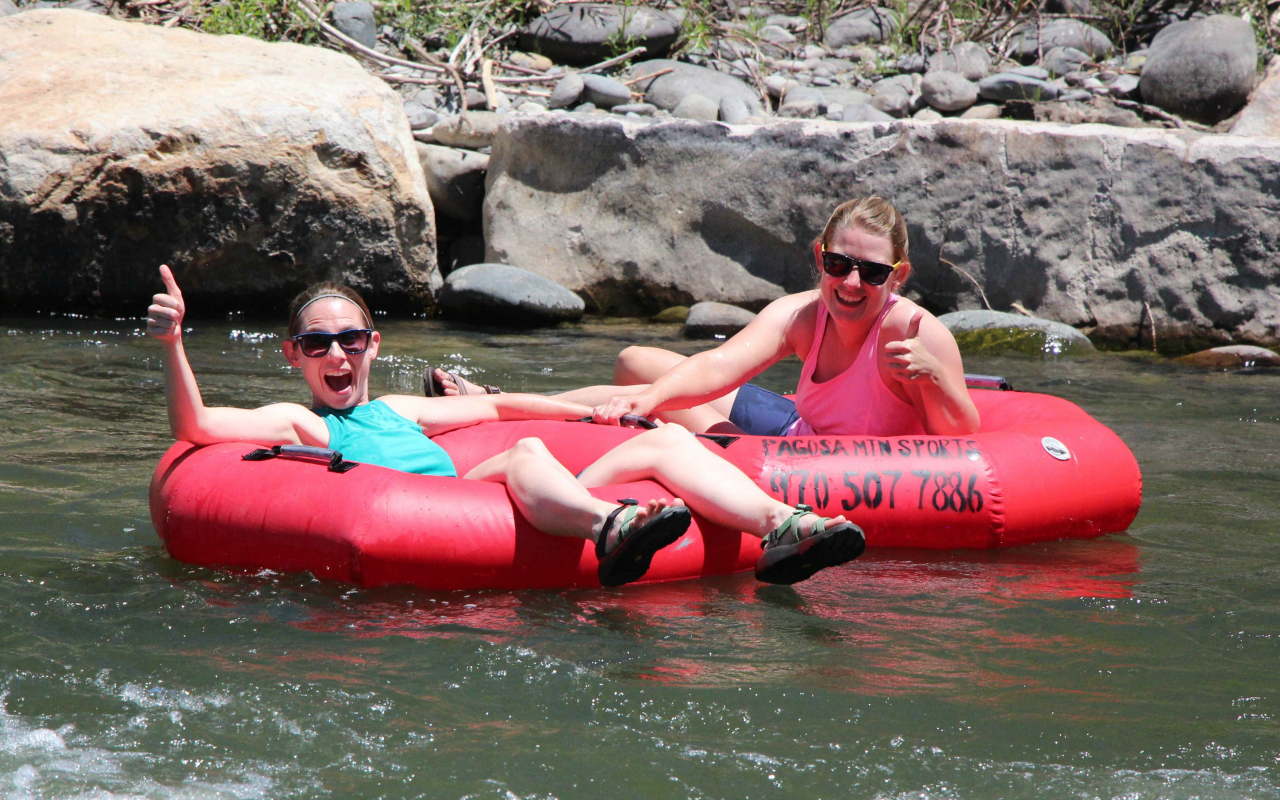 Pagosa Mountain Sports' River Tubes are the best!
We are now renting River Tubes!!
The current river level is getting low - still fun for a mellow tube run or to just float in the calm eddies and enjoy the water!
For more information on river levels, check the What to Know section below.
The San Juan River flows right through the heart of downtown Pagosa Springs.  What better way to enjoy it on a hot summer day than some river tubing?  It's the perfect family activity!
Pick up a rental tube at Pagosa Mountain Sports' downtown location, make the short walk to the put-in at the end of the River Walk by Riff Raff on the Rio and enjoy a leisurely three-quarter mile long float down the San Juan River to the take-out by the Visitor's Center.  (The float takes approximately one hour and the return walk from the Visitor's Center takes around fifteen minutes.)
Don't mind a longer walk and want to add another hour of quiet floating time?  Pass right on by the crowds at the usual take out and float all the way to the last take out spot at the end of Yamaguchi Park just past the gazebo.
Our staff will happily point out the typical float route and river features!
Rental River Tubes are available only from Pagosa Mountain Sports' downtown location.