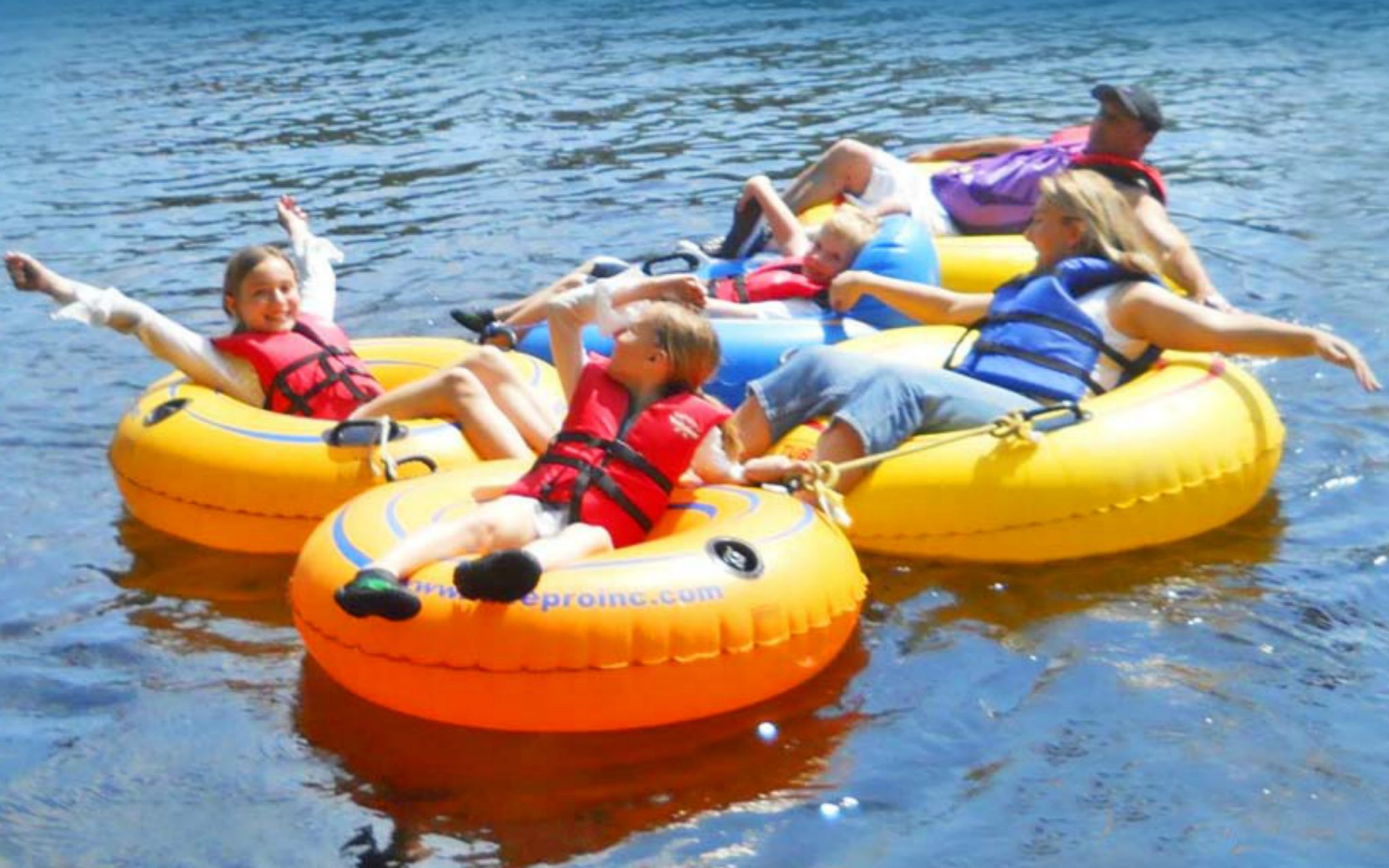 The San Juan River flows right through the heart of downtown Pagosa Springs.  What better way to enjoy it on a hot summer day than some slow moving tubing?
Pick up a rental tube at Pagosa Mountain Sports, make the short walk to the put-in by the Malt Shoppe and enjoy a leisurely three quarter mile long float down the San Juan to the take-out by the Visitor's Center.  (The float takes approximately one hour and the walk from the Visitor's Center to the Malt Shoppe takes around ten minutes.)
Every rental includes:
.  Tube
.  Lifejacket
Free and required by law for children under 13
When river is running above 200 CFS (cubic feet per second) - free and highly recommend for adults
Recommended and available for purchase at Pagosa Mountain Sports:
.  Closed toed water shoes
.  Reusable water bottle
.  Sun screen
.  Water tight bag for keys, phone, wallet, etc.
.  Floating sunglasses retainers
Our staff will happily point out the typical float route and river features!  (Please note: The San Juan river typically drops to a safe level for tubing some time around early July.  Please call or email for updates on river conditions.)
Pagosa Mountain Sports River Tube Rental Prices
$12    3 Hours
$15    Same Day - Maximum rental time is shop open until shop close
.  Joining a Pagosa Mountain Sports event or have a large group?  Call (970-507-7886) or email (info@pagosamountainsports) us to inquire about availability and special pricing!
A valid driver's license and credit card are required to rent.
To expedite the rental checkout process, print and sign the Pagosa Mountain Sports Waiver.
Online bookings must be made 9 or more hours in advance.
Please call Pagosa Mountain Sports (970-507-7886) if you would like to reserve a rental less than 9 hours in advance of your arrival at the shop.