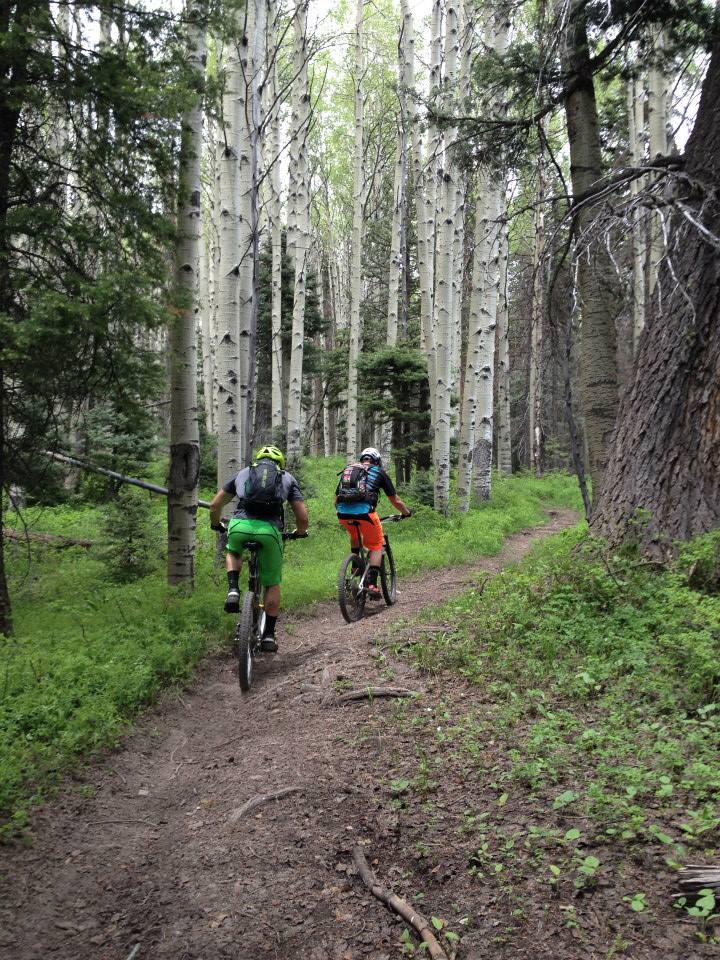 Guided Bike Tours
(May through October only)
Whether new to mountain biking or a seasoned pro, Pagosa Mountain Sports has a tour for you.  From wide lanes cutting through open, wildflower strewn meadows with beautiful mountain views to rolling single track through quiet forests full of Ponderosa pine and aspens, our tours have it all!
Through Forest Service special use permits, Pagosa Mountain Sports offers half day, full day and private mountain bike tours within the beautiful San Juan National Forest.
Wondering which tour would be right for you?  Pagosa Mountain Sports will match you to the appropriate tour location for your group's ability and fitness.
Not used to our high altitude? Pagosa Mountain Sports has pedal assist e-bike tours available in some truly breath taking locations!
National Forest Service Pagosa Mountain Sports is an equal opportunity service provider operating under special use permit with the San Juan National Forest.  This Civil Rights Brochure gives more detailed information.