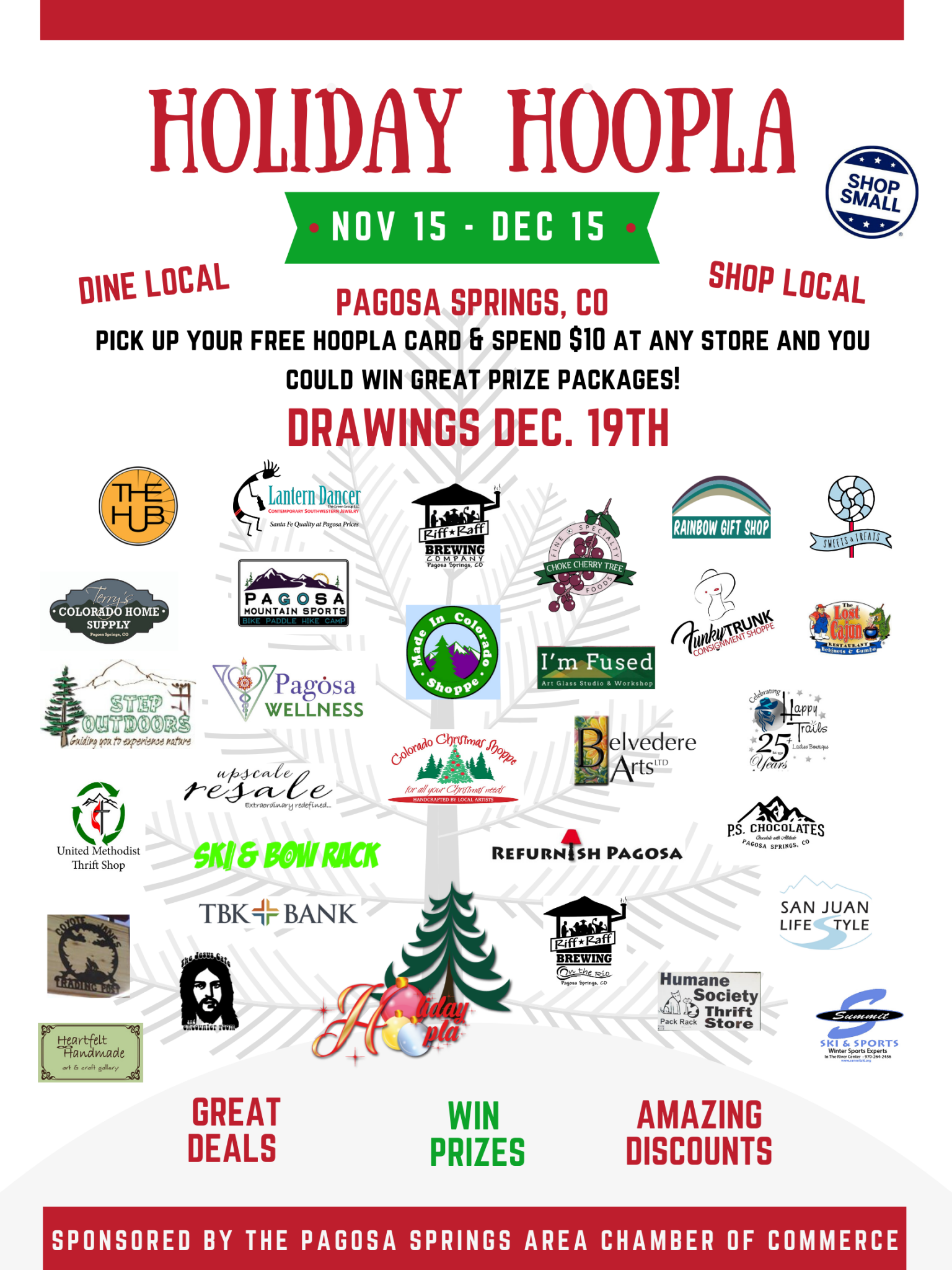 HOLIDAY HOOPLA
Pagosa Mountain Sports is participating in the Holiday Hoopla sponsored by the Pagosa Springs Chamber of Commerce!
Great discounts from 34 local merchants and restaurants Nov. 15 – Dec. 15, 2019!  Pick up your FREE Holiday Hoopla Card at any of these locations to receive the discounts/specials.
Spend $10 at any merchant and you could win great prize packages! Drawings Dec. 19th
For more information on the Holiday Hoopla, go to the PS Chamber event.
Welcome to Pagosa Mountain Sports!
Pagosa Mountain Sports is a bike shop, SUP & outdoor store located in the heart of downtown Pagosa Springs, Colorado offering service, rentals and sales.  We love the great outdoors and are excited to share our passion for adventure with you.
Thanks for dropping by our site.  Have a look around and make sure to check the Events calendar and Grooming Report for great ways to see Pagosa at its finest and to join the community.  We'll see you in the shop!