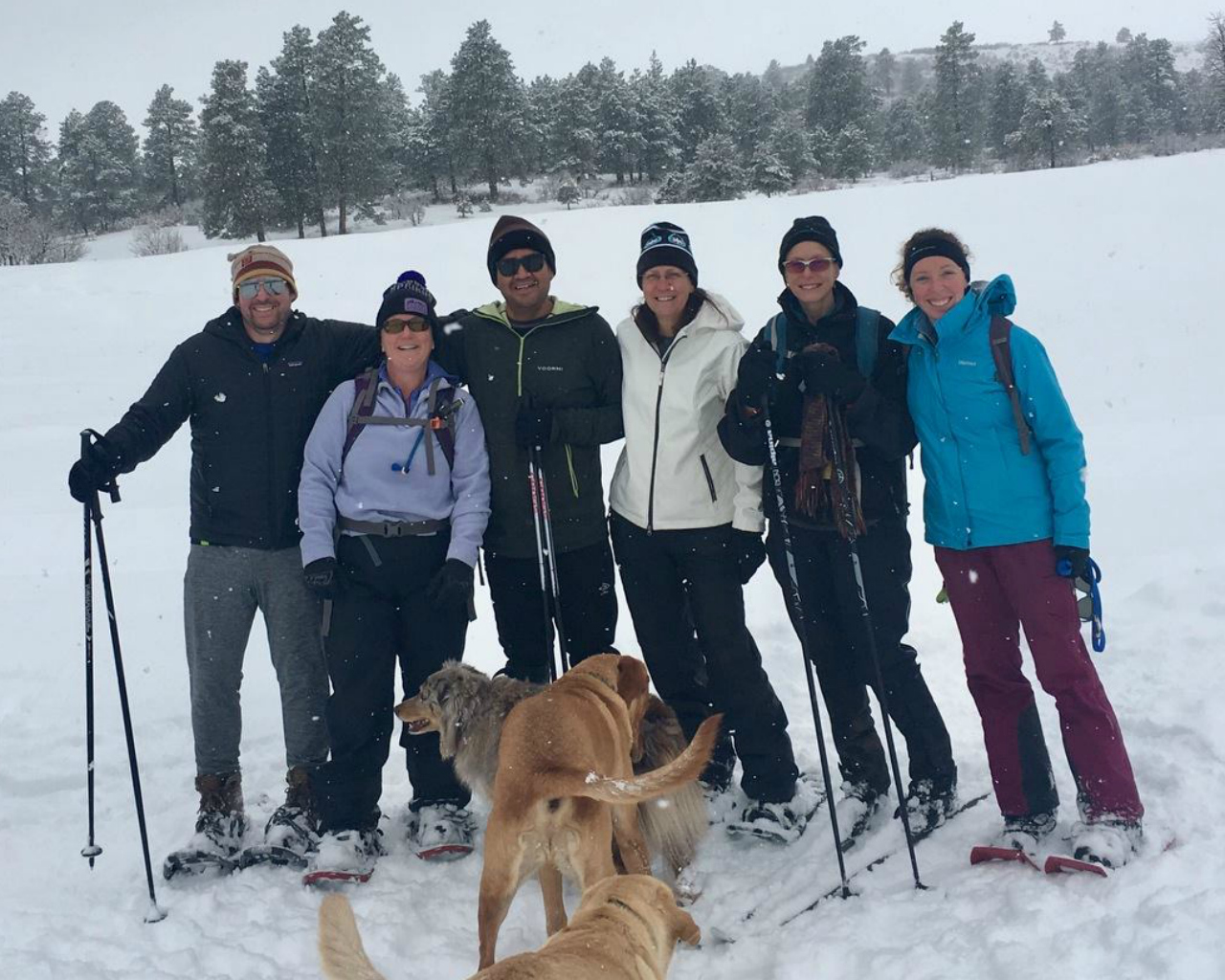 What could be better than experiencing the winter wonderland that is the San Juan Mountains on snowshoes?  With the choice of groomed or packed trails nestled in Ponderosa pines or hiking snowy forest roads in the alpine to view the breathtaking mountain vistas, this is an activity the whole family can enjoy together!
Snowshoeing is one of the best ways to get outside and enjoy the beauty of winter. The saying "If you can walk, you can snowshoe." is so true. Individuals of any age and ability can participate in the sport since Pagosa Mountain Sports can tailor your outing to match your interests and fitness levels. Snowshoeing can be a leisurely walk in the park, a casual jaunt to explore nature, or a steep and challenging backcountry hike. The Pagosa area has it all!
The Pagosa Mountain Sports Downtown and Uptown staff can supply you with a quality snowshoe rental for an amazing day out on the trail!
For current snowshoeing snow conditions, check the Pagosa Mountain Sports Grooming Report.
Snowshoes
Poles (if needed)
Maps of the area are available (some are free, some are for sale)
Our staff will happily suggest a great trail if you are not familiar with the area!
$18 - Same Day:  Rental time is from shop open until 1/2 hour before shop close
$20 - 24 Hour:  Rental time is from reservation time until the same time the next day. 10% discount automatically given for rentals of 3 days or more