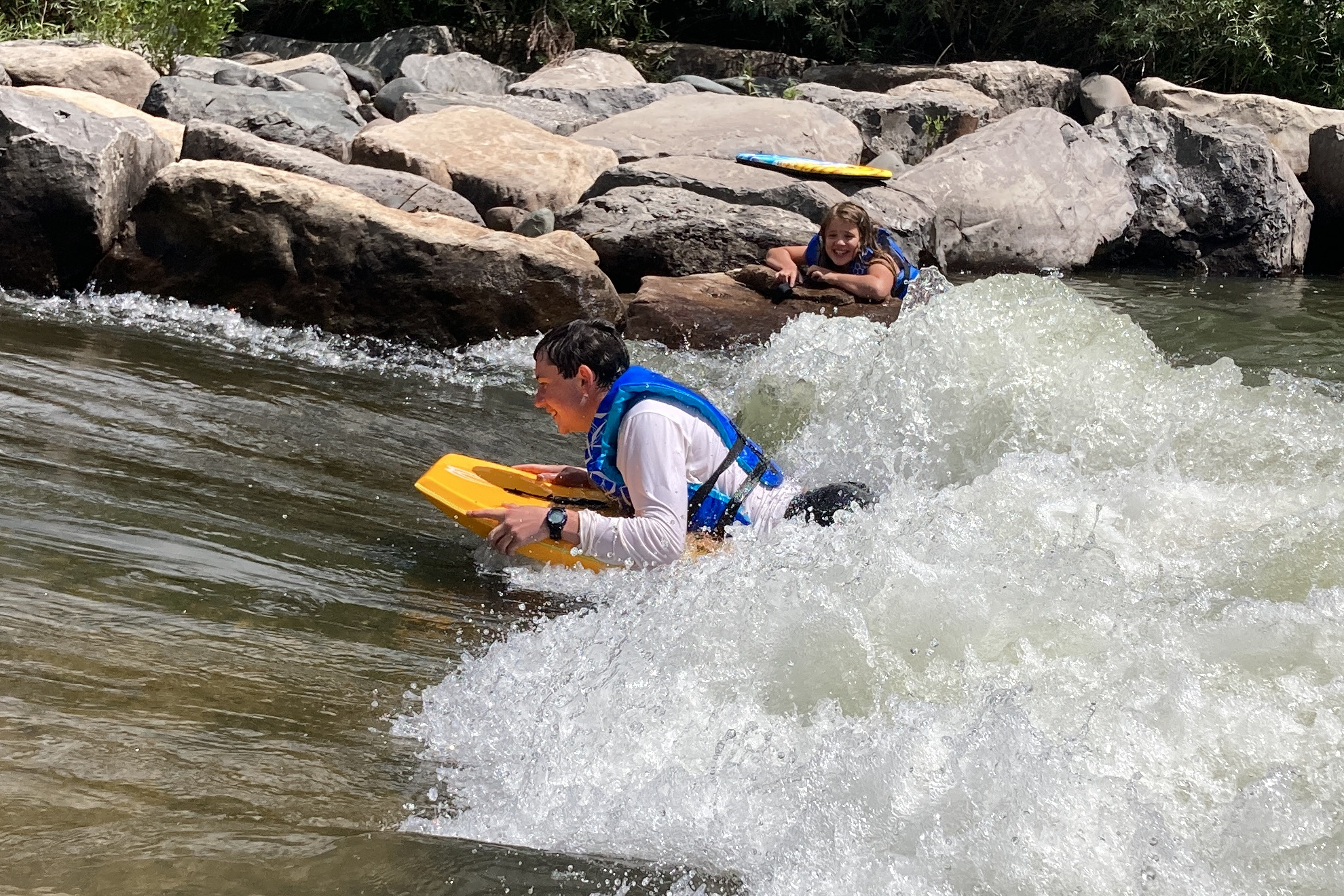 The San Juan River flowing right through downtown has some really great waves for bodyboarding. If you and the family haven't tried this sport, you are missing out!
Bodyboarding can be as easy as skimming along the top of a wave while lying on your stomach to as challenging as trying to land some tricks while standing. It's the perfect activity for those comfortable on the river!
Pick up a rental bodyboard at Pagosa Mountain Sports' downtown location and head over to the River Walk to access one of the many of the fantastic standing waves on the town run of the San Juan River!  Our staff will happily point out the best features to try!
Rental river bodyboards are available only from Pagosa Mountain Sports' downtown location.