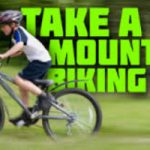 Yamaguchi Park
Yamaguchi Park, South 5th Street, Pagosa Springs, CO, United States
Sponsored by Retro Metro Kids/SRTS/DUST2, Take a Kid Mountain Biking Day is a chance to ride on the dirt!
Meet at promptly at 8:30 am at Yamaguchi Park and then ride the new single track near the high school.
We will be leading two rides – one on singletrack and one on the dirt road. Bring your own bike and helmet. Parents are welcome to bring a bike and come on the ride with us.
Sign up online, at Pagosa Mountain Sports, 162 Pagosa St or give us a call at 970-507-7886.
Safe Routes to School (SRTS) is a federally funded program available for implementation in all 50 states. SRTS programs aim to create safe, convenient and fun opportunities for children to bicycle and walk to and from schools. The goal is to get more kids walking and biking to school, increase kids' safety and reverse the alarming nationwide trend toward childhood obesity and inactivity.
Retro Metro Kids, Archuleta School District's Safe Routes To School coalition is a group of people who live and work in our community, focused on the development of a thoughtfully connected network of in-town trails that will provide safe routes for children to walk and ride their bikes to and from school, thereby enhancing the mobility and safety of all pedestrians and cyclists in Pagosa Springs.
DUST2 is a group of people who live and work in Pagosa Springs who are passionate about cycling, promoting active life styles and seeing Pagosa's youth thrive by providing opportunities to embrace an active life style.
http://pagosamountainsports.com/event/take-a-kid-mountain-biking-06-03-17/