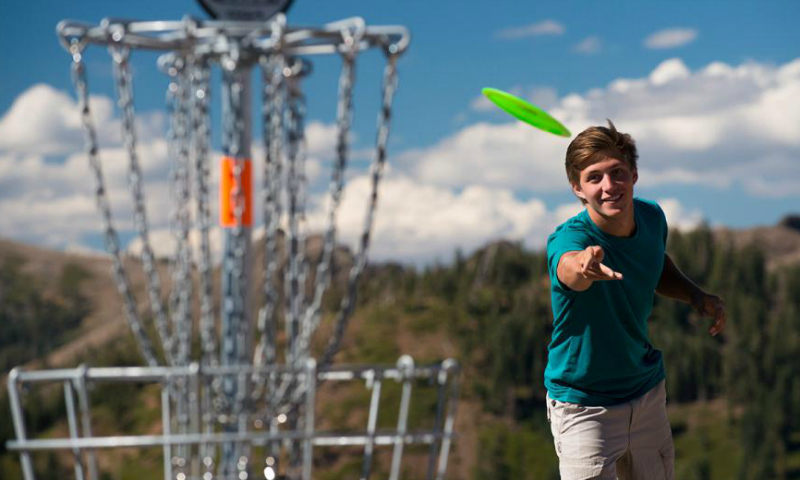 Disc golf is a super sport for individuals, groups and families!  Disc golf is played much like traditional golf but players use a flying disc. Like traditional golf, the object is completing each hole in the fewest strokes (or in the case of disc golf, fewest throws). A golf disc is thrown from a tee area to a target, called a Pole Hole® which is an elevated metal basket.
Pagosa Springs has two different 18 hole courses nestled in beautiful Ponderosa pine forests.  Both are free to use.  Pagosa Mountain Sports can set you up with a disc golf set rental for a great day of fun!
Every rental includes:
.  Distance driver disc
.  Mid-range disc
.  Putter disc
18 holes - downtown - Reservoir Hill Disc Golf Course
18 holes - uptown - Cloman Park Disc Golf Course
9 holes - 11 miles west of town - Aspen Springs Disc Golf Course
Never played before?  Here is a good beginner technique instructional video. 
A valid driver's license and credit card are required to rent.
To expedite the rental checkout process, print and sign the Pagosa Mountain Sports Waiver.
Disc Golf Rental Set
Same Day $8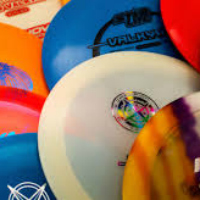 Innova is the most popular and complete line of golf discs. Innova's precision molded discs meet the demands of any shot regardless of the player's skill level.  Set includes Driver, Mid-Range and Approach/Putter discs.
The unique thing about these beginner discs is that they combine light weight, 145-159g, with small, easy to grip rims. A large group of players will find that these discs improve not only their score but the joy in really playing Disc Golf with discs that will fly for them instead of just going into fade and land right away.  Set includes Driver, Mid-Range and Approach/Putter discs.